The historic buildings, modern restaurants, cosy pubs and independent shops of these towns banish any notions of a backwater. And they sparkle in the Christmas season – perfect for a weekend break or day trip.
1. Shrewsbury, Shropshire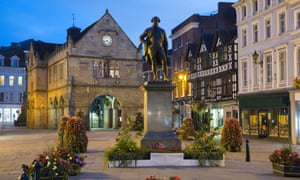 Shrewsbury offers a good idea of what London might have looked like without the ravages of the Great Fire. Almost looped by the river Severn, Shropshire's county town (and birthplace of Charles Darwin) is home to more than 650 listed buildings, many of them half-timbered Tudor or Jacobean marvels, some of them – including its castle – medieval. Its higgledy-piggledy streets and elegant riverside parks aren't stuck in the past, however. A vibrant music and arts scene makes this compact town a dynamic weekend destination. On the second weekend of December, Shrewsbury Winterfest will involve festive crafts and carols in the Quarry park, a gingerbread-spiced food trail around the market and a ring of Christmas trees at the circular St Chads church.
Eat/drink Shrewsbury's culinary influences are surprisingly diverse. Ramen bar Momo No Ki does a peppy line in noodles, from a Japanese-inspired miso-crusted salmon version to a Korean BBQ rice noodle salad. Also good is House of Yum, a Thai streetfood cafe in the covered market that vies with neighbour The Bird's Nest to be the town's best lunch spot. For veggie comfort food (parsnip and butterbean soup, beetroot and chocolate cake) there's The Good Lifein Barracks Passage, off Wyle Cop. The Bakehouse does spiced plum danishes and other seasonal pastries, while Avatar serves refined Indian and Nepalese food courtesy of a chef formerly from the Oberoi and Taj Hotels. Chicken momos come with tomato and sesame dipping sauce, and Gurkha lamb is spiked with red chilli, shallots, ginger and coriander. For more local flavours, head just out of town for a steak and oxtail pie or trio of pork with black kale at the Haughmond Hotel in Upton Magna, which also has a small farm shop and cafe. On Friday and Saturday nights, there's a pop-up supper at coffee shop Ginger & Co (message for bookings) in the town centre. Or hunker by the open fire at the Golden Cross. With its mullioned windows, damson walls, theatrical table settings and soft lighting, this "oldest pub in Shrewsbury" is magical in winter and the cooking is adept. Classic dishes include confit duck and venison fillet. For a pint The Three Fishes is a good bet: stop in at neighbouring Pengwern Books (1 Fish Street) then enjoy your purchases over a guest ale from the Salopian Brewery or the Three Tuns.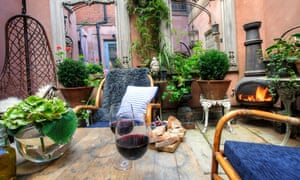 Shopping The main road, Wyle Cop, sweeps into town with a flourish of independent stores in overhanging Tudor buildings. They include Appleyards deli (at no 85), kitchenware shop Cooking Kneads (no 3), wine store Tanners (no 26) and clothing and accessories stores Oberon and Hibiscus. The town's market hallon Claremont Street is far more impressive than its brutal 1960s exterior promises, with great local produce.
Stay The Lion & Pheasant (doubles from £115 B&B) breathed new life into Shrewsbury's hotel scene when it opened, bringing a dose of soft-edged Scandi style, with exposed timbers, pale grey paint and glowing candles – to what had once been a car dealer's depot. Still going strong six years on, it offers self-catering as well as rooms and a stylish restaurant – ideal if you want a cocktails-and-gin-cured-salmon kind of evening. Cheaper is B&B Hardwick House (doubles from £85 B&B), a fine Georgian home just inside the town walls with wood panelling, dainty antique armchairs and a peaceful walled garden (have afternoon tea by the fire in the summerhouse).
2. Bakewell, Derbyshire
You'd expect the home of the Bakewell pudding to know a thing or two about keeping its visitors cosy and well-fed, and in this attractive market town, you're never more than a few steps away from a tea room or pub. And to walk off all the cake and ale, the spectacular Peak District is on the doorstep. In the run-up to Christmas, the town will be hosting a traditional Christmas market to coincide with its lights switch-on (26 & 27 Nov) and, new for 2016, a Winter Wonderland event (18-20 Nov and 9-11 Dec, advance tickets £5, under-fives free,bakewellshow.org), at the Bakewell Showground, with Christmas grotto, craft marquee, reindeer, market stalls, ice rink, funfair and fireworks. For something more sedate, check out the candlelit tours of Haddon Hall (selected dates 7–13 Dec, £22pp), a romantic medieval manor house which has starred in countless films. The nearby Chatsworth Estate (chatsworth.org) always puts on a good display for Christmas, with beautiful Nutcracker-themed decorations in the house, special evening openings and, until 30 Nov, a Christmas market.
Eat/drink The Manners is a traditional stone-built pub a few minutes' walk from the town centre, serving well-executed pub fare such as local venison with root veg and red wine sauce, and apple and plum crumble. Wyes Waters (Unit 8, Granby Road)is a charming little cafe with gingham table cloths and a great-value menu of homemade pies, sandwiches and cakes.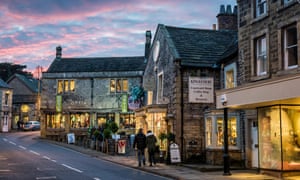 Shopping Bakewell's thriving Monday market is always popular and its attractive cobbled courtyards and market square are home to independent shops and galleries. And of course, no visit to Bakewell is complete without a visit to the Old Original Bakewell Pudding Shop which will gift-wrap and post sweet treats to anywhere in the world. Out of town, the excellent Chatsworth Estate farm shop is the place to stock up on Derbyshire specialities such as oatcakes, handmade chocolates from family-run business Holdsworth, and bottled ales brewed on the estate.
Stay On the river in the centre of Bakewell, One Castle Street (doubles from £90 B&B), is a quaint B&B in a Grade II listed building, where substantial breakfasts will set you up for a day exploring. Alternatively, three miles out of town, Haddon Grove Farm has 11 attractive holiday cottages in converted farm buildings (from £490 for a four night December break in a cottage for four). There's a communal games room and indoor heated pool, making it a perfect winter escape for families. Cottages sleep between two and 10.
3. Bradford on Avon, Wiltshire
This pint-size town deserves more attention than it gets. Its pretty Georgian houses and former textile mills frame streets lined with small independent shops and cafes. An ancient bridge straddles the Avon at its heart and, just beyond the town's striking Tithe Barn, a towpath follows one of the prettiest stretches of canal in the country. It's a half-hour walk to Avoncliff, with its 18th-century aqueduct or a longer nine-mile hike to Bath, but there are trains back to Bradford from both. The first weekend in December sees a Christmas Floating Market (on Facebook) along the Bradford stretch of the canal (expect local crafts, carols, mulled wine and roast chestnuts). For evening entertainment the Wiltshire Music Centre puts on quality classical, jazz and folk concerts: December's performers include Swedish-Brazilian-Slovenian trio Elda.
Eat/drink Dining pubs are the order of the day in Bradford, with several cosy firesides to choose from. The best is the chic Bunch of Grapes, whose owners have brought the concept of village bar bistros from south-west France to south-west England. Smoked and brined poussin cooked in a beer can is a speciality, but there's also a feast of small plates: cheese beignets, homemade Charentais sausage, rabbit rillettes, and mixed leaves with preserved lemon, mint, toasted hazelnuts and feta. For a more Spanish accent, Pablo's Tapas has good jamón, manchego and gambas. For a pint of Rusty Lane ale (from the Kennet & Avon Brewery) in eccentric but cosy surroundings, head to the Lock Inn and sup by the fire surrounded by a squall of vintage advertising signs.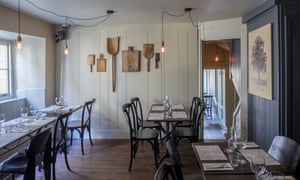 Shopping Start at just-opened Silver Street Studio (on Facebook) for scarves, ceramics and spoons from British makers. Further down the road, independent wine store Ruby Red sells Somerset Pomona (a moreish cider brandy) and beers from local microbrewery Kettlesmith. Then wander through the quaint Shambles, past posh pet shop Fetch, to The Cheese Shop at 5 Market Street for chutneys and cheeses from local maker In a Pickle. Finally, stroll past arts co-operative Made in Bradford, over the bridge and right along the towpath to the art, pottery and antiques stores of Tithebarn Workshops (tithebarnartscrafts.co.uk).
Stay Timbrells Yard (doubles from £95 B&B) calls itself a gastropub with rooms but feels more like a cool provincial hotel, with a cafe-bar, a restaurant overseen by ex-River Cottage chef Tom Blake, and chic bedrooms. It's a five-minute walk from the station. The foodie George pub is a 15-minute walk out of town and has two one-bedroom flats (from £110 B&B). Families might prefer the Georgian Lodge (sleeps four from £110 a night), a two-bedroom flat beside the town's bridge, with green velvet sofas, painted shutters and free parking.
4. Corbridge, Northumberland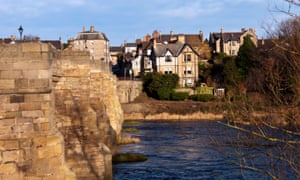 With its ancient stone houses, market cross, shops, pubs and banks, this Northumberland village, should surely be reclassified as a town. The fact it has so much infrastructure is thanks to its past as a crossroads on busy north-south and east-west routes, from coaching days to the later half of the 20th century. Though the busiest roads now bypass its heart, Corbridge (see visitcorbridge.co.uk) is very well-connected: half an hour by car (or train) from Newcastle, 50 minutes from Carlisle and two hours from Edinburgh and Leeds. Following serious flooding last winter, much repair work has been done to restore the village's spirit as well as its bones. There's good walking along the banks of the Tyne, and trips back in time at Coria, the remains of Corbridge Roman Town just south of Hadrian's Wall. Medieval Aydon Castle is also worth seeing on summer visits (it closes October-April).
Eat/drink Restaurant Il Piccolo is known for its pizzas and gelato, though you can go the full Italian hog, from pan-fried sardines to spaghetti with homemade meatballs. For coffee and a slice of homemade treacle tart, there's Watling Coffee House, while the coffee shop up the road at Activ Cycles (both on Facebook) is a great spot for breakfast or lunch (bacon and cheese crumpets, Moroccan lamb wraps, coconut and butternut squash soup). Walkers could pick up a beetroot bread sandwich or Northumbrian pasty from Grants Bakery, or a DIY deli lunch from The Corbridge Larder. For dinner by the fire, head to the Angel of Corbridgefor potted shrimp, wood pigeon or venison ragu. There's also a fish and chip shop,Angelfish, in the courtyard behind.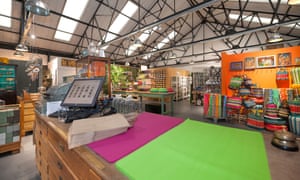 Shopping Corbridge punches above its weight when it comes to shopping, with kitchenware, antiques, fashion, shoe and jewellery shops. Two of the best are dynamic independent Forum Books (8 Market Place, children's books at 20 Watling Street), and the only walk-in branch of the cult mail-order homewares store RE in Bishop's Yard. From tiny spoons in a rainbow of shades to kitsch pompom Christmas decorations and light shades made from recycled jelly moulds, it's perfect present-hunting territory. The village shops stay open late on 5 Dec for Corbridge Christmas Late Night Shopping and stalls jostle for space in Market Place alongside carol singers.
Stay A minute's walk from the railway station (which is over the river half a mile from the village), dog-friendly Dyvels Inn (doubles from £75 B&B) was refurbished after the flooding and now has four comfortable guest rooms. In the evening, order a pint of Pennine Pale (from nearby Allendale Brewery), a trio of Northumberland sausages with mash and onion gravy and dine by the open range. Or, try 22a Hill Street (from £220 for two nights), a two-bedroom self-catering apartment above a shop in the centre of town.
5. Melrose, Scottish Borders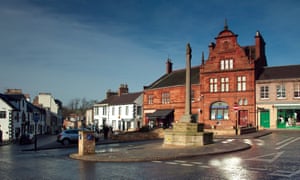 Last year's rebirth of the Borders Railway has opened up an easy, not to mention scenic, route to Melrose, the pick of the trim Borders market towns. Melrose's lineage stretches back to the Romans and its romantically ruined Cistercian abbey is home to Robert the Bruce's heart. It's a place for hikes in the Eildon Hills, frost-kissed strolls along the salmon-rich Tweed and a visit to Abbotsford the remarkable home Sir Walter Scott built on its banks. Melrose also does a good line in independent shops, cosy pubs and, if you are lucky, the hills that Scott so loved will be sporting a dusting of snow.
Eat/drink Foodie specialities include Borders lamb, smoked Tweed salmon (local producer Teviot is superb) and the sweet, fruity Selkirk bannock. The Henderson family runs Burts, a hotel on the Market Square with a relaxed bistro and a more formal restaurant. Borders lamb is the star in both. The cafe at Scott's house,Abbotsford, is an ideal lunch option, with braised brisket or smoked salmon on the menu, as well as views down to the writer's grand mansion.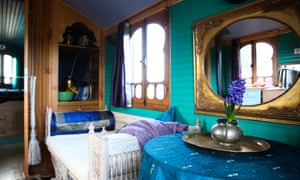 Shopping The villagers who flock from Melrose's hinterland to do their shopping are catered for with a brace of butchers, a fishmonger, antique shops and a sprinkling of other small independent businesses. A cosy jumper or cashmere scarf from Abbey Mill makes a good Christmas present. Abbey Wines (17 Market Square) is the place for a special bottle of whisky (Glenkinchie is the local malt), while the Country Kitchen offers great additions to a festive cheeseboard from Kelso's Brenda Leddy (of Stichill Jerseys, a runner-up in BBC Radio 4's Food and Farming Awards).
Stay Burts (see above) is also a good stylish bolthole with a roaring fire to sip a wee dram by. It is offering a winter special for £146pp for a two-night break including dinner each night. A fun option for those with a car or bikes is Roulotte Retreat (two-night stay for two is £250). This adults-only glampsite has seven gloriously furnished Gypsy-style caravans dotted around a meadow. All have wood-burning stoves and two also have wood-fired hot tubs, for cosy readings of Scott's Waverley novels – despite your frosty hair.
6. Totnes, Devon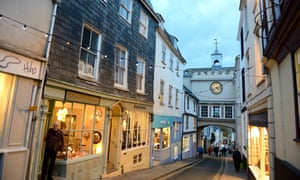 This riverside town, on the Great Western Railway main line and National Express's Plymouth coach route, has a glut of independent shops and cafes and more listed (Norman, medieval and Tudor) buildings than any town of comparable size. These make a photogenic backdrop for its Christmas street markets (Tuesdays 6, 13 and 20 Dec, till late). Dining options are not extensive, but a handful of newish openings have raised the bar for beer, coffee and gastronomy.
Eat/drink The best coffee is found at The Curator (2 The Plains), where baristas serve single-estate brews and wholemeal, fruity, not-too-sweet cakes. Upstairs isCurator Kitchen, a "modern osteria" opened in March 2015 and offering excellent Italian fare (set dinner £30). Ten minutes' walk up Fore Street is family-run Jano, another Italian restaurant, which makes its own pastas, imports fine meats and cheeses, and does set menus from £13. Rumour boasts a family-friendly atmosphere and good burgers. The Totnes Brewing Company, which opened late in 2015 and recently expanded, is the cosiest drinking den in town, with a dozen draught and lots of bottled craft beers. Look out for New Lion ales, a local venture that resuscitated an extinct brand. The Pandit IPA is fruity.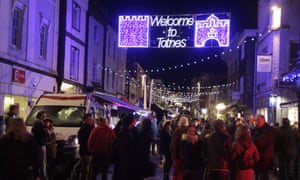 Shopping Totnes is a good place for Christmas food shopping. Riverford Farm, the award-winning organic producer, recently opened a shop at 8 High Street for fruit and veg, plus local salmon, crab, hams and Sharpham wines. Butcher AW Luscombe has been selling quality Devon lamb and beef since 1788; down the road at no 5, CM McCabe is known for its game. For prezzies, the High Street has enough "stuff" shops to service a city. Standouts include Little Blue Budgie for arty crockery and home furnishings, Greenfibres for pricey, but ethical woollens,Drift for cool vinyl and the Devon Harp Centre if you need a new hobby.
Stay Totnes lacks a boutique hotel. The Royal Seven Stars hotel (doubles from £100 B&B) has homely rooms, is dog-friendly and close to everything. A mile away in Dartington, the 14th-century thatched-roofed Cott Inn (doubles from £95 B&B) is known for its pub grub and has three snug bedrooms (weekend availability limited).
7. Holt, Norfolk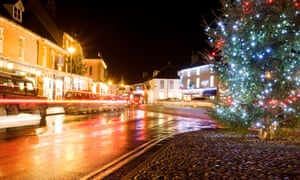 In summer, this handsome Georgian town heaves with holidaymakers who use it as a base for exploring the beaches of north Norfolk. But in winter, when the crowds are gone and the attractive high street is lit by thousands of fairy lights, it takes on an entirely different character. Shop for presents in the town's many independent shops, wrap up warm for walks on the seafront at nearby Sheringham, and see thousands of overwintering birds gather on the saltmarshes at Cley and Blakeney. Families might like a steam trip on the North Norfolk Railway, which runs Santa Specials on selected dates in December, or a boat trip to see the seal pups at Blakeney.
Eat/drink The Folly Tea Room in Hoppers Yard serves delicious sandwiches and cream teas in a cosy, vintage-themed setting. The Kings Head pub on the High Street is the place to go for pub classics, such as sausage and mash, slow-roast pork belly and steak-and-ale stew with dumplings.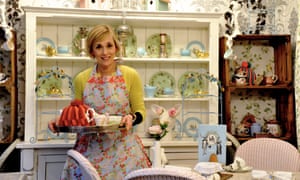 Shopping Holt is renowned for its independent shops and galleries, many of which are in yards and alleys off the High Street. Don't miss the excellent Holt Bookshop (10 Appleyard) and the food hall at Bakers & Larners (8 Market Place, ), a family-run department store which has been trading since 1770. Shop for local crafts, gourmet foods and unusual gifts at the Christmas Fair in Holt Hall (26-27 Nov, booking recommended, £2, ), where there will be more than 50 stalls, a huge Christmas tree and a log fire.
Stay Byfords Posh B&B (doubles from £155 B&B) offers 16 comfy and characterful bedrooms (exposed brick-and-flint walls, wooden floors and ceiling beams) above the town's popular deli and bakery. For stylish and cosy self-catering, the four Cartshed Cottages in the grounds of Sharrington Hall (from £450 for three nights, sleep 4), a Jacobean manor house two miles from the centre of Holt, are hard to beat, with log-burners, roll-top baths and four-poster beds.
8. Wells, Somerset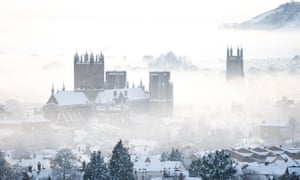 OK, one city has snuck into this list, but compact Wells is the smallest city in England, with a small-town feel. It's gorgeous at any time of year, but in winter it really turns on the charm, with tasteful twinkling lights, a towering Christmas tree and, for the first time this year, a four-day Christmas market with stalls selling gifts, local produce and mulled wine (Market Place, 21-24 Dec). The candlelit carol service at the medieval cathedral (27 Nov) is one of the highlights of the local calendar. The moated Bishop's Palace and Gardens, which has been home to the Bishops of Bath and Wells for over 800 years, will also be getting into the Christmas spirit, with workshops on creative gift-wrapping and wreath-making. Wander around the medieval streets, including the perfectly preserved Vicar's Close, or for something more energetic, climb Tor Hill and join the East Mendip Way for a bracing walk across the hills.
Eat/drink The Good Earth offers wholesome lunches as well as gifts such as Neal's Yard toiletries and St Eval scented candles from Cornwall. Ensemble, the newest addition to Wells' dining scene, has already proved a big hit with locals for its simple but well-executed menu with its emphasis on local produce . The two/three-course set lunch for £15/£17.50 is particularly good value.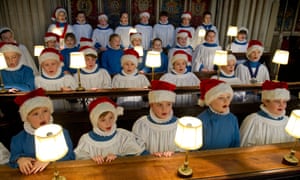 Shopping As you'd expect from a well-heeled cathedral city with a healthy tourist trade, Wells has more than its share of chichi shops and galleries. Stock up on Somerset cheeses and chutneys at the Queen Street Deli at number 14, last-minute presents and traditional children's toys at Cadeaux & Co (5 High Street), and retro and vintage clothes, trinkets and furniture at the Wells Trading Post in the 12th-century Priory Mill. In addition to the Christmas market, there will be aChristmas brocante fair in the Market Place (11 Dec) selling antiques, crafts and unusual gifts.
Stay Don't be put off by the name: Beryl (from £110 B&B) is a gem of a B&B in a Victorian gothic mansion set in parkland on the outskirts of town. Guests are greeted by roaring open fires, old-fashioned (in a good way) hospitality and huge bedrooms that ooze character.
9. Saffron Walden, Essex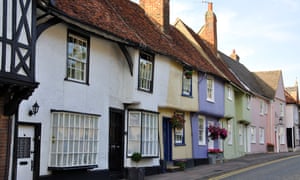 This medieval market town offers the perfect antidote to the pre-Christmas frenzy. Locals start getting into the spirit on 2 Dec, when the Christmas lights are switched on and Santa takes up residence in his town hall grotto. The beautiful 15th-century parish church, St Mary's, is the largest in Essex and a suitably atmospheric setting for a carol service (27 Nov). Pack your wellies for walks from the town into the rolling parkland surrounding Audley End, a beautiful Jacobean country house which will be hosting seasonal events, from wreath-making to carol concerts. At Saffron Hall, author Michael Morpurgo will be narrating his Christmas story, The Best of Times, (11 Dec). And if that's not enough to get you in the mood for Christmas, the Saffron Screen, the town's indie cinema, will be showing festive classics such as Elf, The Polar Express and It's a Wonderful Life throughout December
Eat/drink Bicicletta – Coffee con Velo is the town's first cycling cafe and the perfect pitstop, offering great coffee, wholesome food (poached eggs and avocado on toasted sourdough is a house speciality) and the chance to browse top-brand bikes and cycling gear. The Eight Bells is a cosy pub with log fires, chesterfield sofas, real ales on tap and a dining room in a beautiful 16th-century timber-framed barn.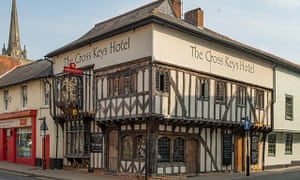 Shopping Saffron Walden's twice-weekly market (Tues and Sat) has been held in the town since the 12th century and has stalls selling everything from artisan cheese to vintage tools. Hart's Books (26 King Street), the town's much-loved independent bookshop, recently reopened in new premises after an absence of several years.
Stay The Cross Keys restaurant-with-rooms (doubles from £110 B&B) may be housed in a building which dates back some 850 years, but the nine en suite bedrooms are kitted out in a contemporary style, with comfortable beds, iPod docks and freestanding baths or monsoon showers.
10. Abergavenny, Monmouthshire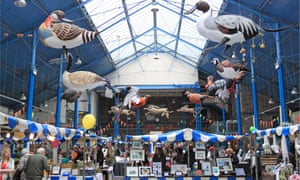 At the junction of the rivers Usk and Gavenny, beneath the mountain peaks of Blorenge and Sugar Loaf, near the border between England and Wales, the market town of Abergavenny is a particularly picturesque spot to hole up for a weekend. It's easy to get to, too, with good road and rail links – and once you're there, everywhere's walkable. Without a massive "to-do" list of attractions to tick off, it's a perfect place to really get away from it all. Wander around the atmospheric ruins of the castle and small museum and climb one of the neighbouring hills to sharpen the appetite and savour some of the finest views in southern Britain.
Eat/drink The Abergavenny Food Festival hosts a one-day Christmas Fair on 11 Dec, with local producers selling their wares, workshops for kids (from Christmas tree decorations to lantern making) plus a musical procession, carol singing and a light parade after dark. The legacy of the renowned food festival may not be obvious on the town's high street at first glance, but there are some interesting places to eat. For lunch, try the Art Shop and Chapel; the menu changes, but salmon fishcake, spinach and lovage sauce, and caramelised onion, pea, chorizo and anya potato frittata are favourites. If you'd rather pack a snack and go for a hike, there is an excellent selection of local cheeses (try Gorwydd Caerphilly and Golden Cenarth) and real ales at Marches Delicatessen. For dinner, tuck yourself away in a corner of the Foxhunter's Bar at the Angel Hotel and watch the locals parade in and out for such delights as glass noodle, pawpaw and peanut salad or Lancashire hot-pot with braised red cabbage. And if you would rather make your food than eat it, spend a day learning to bake with the Abergavenny Baker.
Shopping There's a decent mix of independent shops dotted between the high-street names, offering some inspired Christmas shopping. Try the Art Shop (8 Cross Street) for everything from drawing accessories to lino-cutting tools, then head next door to the Wool Croft for yarns and fine Welsh wool. The Model Centre (1 Brecon Road) might just have the radio-controlled plane you always wanted. For couture hats, visit Alison Todd's award-winning millinery shop (13 Cross Street), and for beautiful Italian shoes try Amanda Jayne) up the street at no 16. There is also the excellent Cooks Galley (6 Nevill Street) for stylish kitchen supplies.