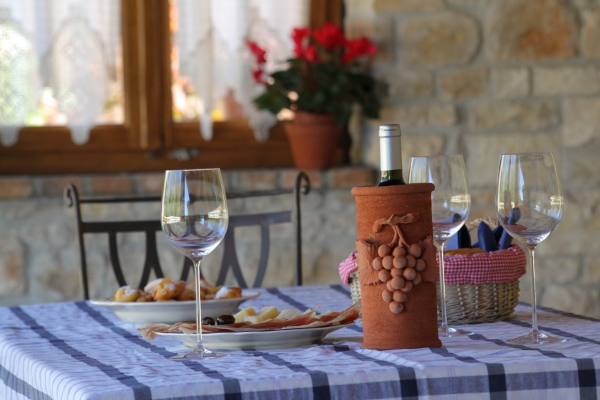 "You have never been to Croatia? You are a f**ing idiot! I'm an idiot!". These were the first words of  the last episode of the popular TV series by Anthony Bourdain "No Reservations" about Croatia and the Croatian cuisine.
World-known Emmy awarded Anthony Bourdain visited Istria, Pag, Skradin and other parts of Croatia looking for delicacies of Croatian gastronomy. Impressed with Istria and Istria's truffles he came to the idea of a truffle seeking application for I-phone. Nice job, Anthony! 😀
Oysters, truffles, tuna steaks, olive oil, asparagus, wine, lamb from Pag Island, cheese with fig marmalade,… m-m-m… "This is world-class food, world-class wine, world-class cheese. The next big thing is Croatia!"  Anthony just confirmed what we claimed earlier – Croatian food is unique and special.
Bura, a type of wind in Croatia wanted to mess-up their plans for lunch, but it couldn't. It just ruined some romantic stereotypes about fishing and… Why would we talk about the episode of the Croatian coast? Check out the video and enjoy 40 minutes of Croatian Cuisine!
Anthony.Bourdain.No.Reservations – Croatian Coast by f657052706